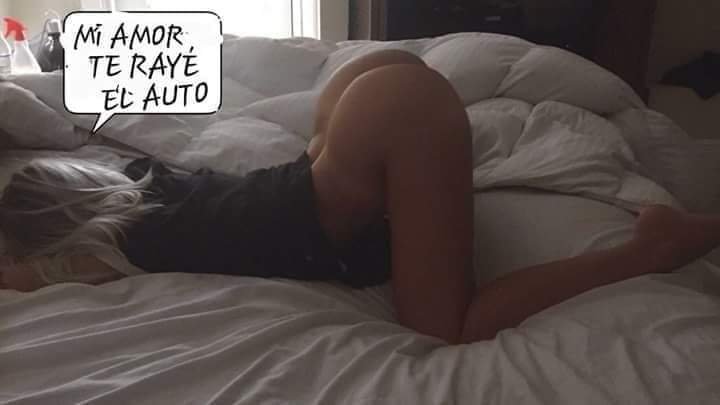 Content Count

8

Joined

Last visited
Community Reputation
11
Good
Recent Profile Visitors
The recent visitors block is disabled and is not being shown to other users.
locoodio17 replied to Lucapo's topic in Fantasías

Buena xp...las gorditas son un lujo y más cuando son así de putass

Me pasa lo.mismo q el colega anterior no puedo encontrar el número en la mencionada pagina

locoodio17 replied to locoodio17's topic in Santa Fe

Fresquita de ayer A las 18 ha pasepor esa intersección veo una flaquita morochita con calza se le marcaba el sapo malll...di la vuelta... Pregunte 400 el polvo y pete sin. La subo vamos al malik 410 con el forro..pasamos entre al baño a lavar al amigo salgo y estaba en bolas con la parte de arriba...entra ella a lavarse sale arranco PT muy lindo con varias GP cuando se puso bien duro el amigo se la mandé a guardar en 4 patas luego patitas al hombro y largué las mil hormigas...... Lo malo: mira el celular, poca teta y se ve que está amamantando lechera vieja, apura un poquito para que acabes..no me dio ganas de besarla ni chuparle la concha pero calculo que no tiene drama Buena relación precio calidad Tabla Cara 6 Tetas 0 Cola 8 bien paradita Garche 8 Onda 8 Gift 400 anal no pregunte No labura con tel siempre está en esa esquina según ella

locoodio17 replied to locoodio17's topic in Santa Fe

Perdón no fui claro YPF en la autopista q va a rosario altura arocena

Mí primer post... Pasó bastante seguido por la autopista después de las 19 hs siempre se encuentran señoritas entre 4 o 6 yo probé solamente 2 pendejas hermosas, las otras no pensan menos de 100 kilos, la primera q probé está siempre.. morochita bajita y la otra una rubia flaquita con un orto q raja la tierra...con las dos fue parecido son gauchitas no te apuran pt con forro no entregan el asterisco y bueno después es obvio q el polvo es arriba del vehículo cobran 400 el polvo Espero sirva la info

Viejo soy nuevo en esto qué es 1-5????