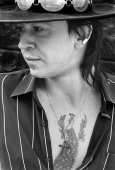 un poco de onda.
Asked by maxsex

Question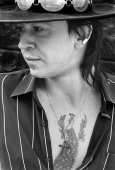 9 answers to this question
This topic is now closed to further replies.
---
Similar Content

By vallwen

Compañeros del foro. Se me ocurrió abrir este tema cuando, con la verga al palo de ver publicaciones y los huevos llenos pero con algo más que leche, ninguna de las que mensajeé me respondió.
A ver para que quede clara la situación lo mejor que se pueda.
muchas veces envío msj y no hubo jamás respuesta (Laly, Priscilla, Ambar, todas de Distintas), otras, un "hola" y nada más (Vicky Costa); otras se recuelgan (Agustina Gonzaga... te contesta cuando se le canta -tres días después- y ahí tenés que tomar el servicio). ¿Les pasó con varias? ¿Tan colgadas pueden ser las que mencioné? Después, hay que hablar de las que siempre van a responder (siempre y cuando no boludees, las flacas van al grano, precio y servicio): Fabi Rubi, Vicky, Cintia la Sanjuanina.
En fin, quería abrir el tema para informarme quizá de algo que no capté. Gracias.


By FCM29

Como todo buen noob he estado leyendo varias XPs e hilos pero no encontré ninguno reciente apropiado para mi así que lo armo yo y ya.
Estoy buscando una trans versátil en CABA. Preferentemente zona de fácil estacionamiento y dpto privado en decente estado . Soy relativamente pendex y tengo 0 experiencia gateril así que sería mi debut oficial en todo aspecto. 
Alguna recomendación para darme? Cualquiera viene bien, en términos de nenus y de como manejarme.
Soy soltero y en mis 20s.
Saludos!